Ofsted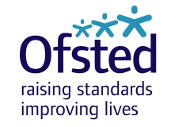 The Office for Standards in Education (OFSTED), officially the Office of Her Majesty's Chief Inspector of Schools in England, was set up on 1 September 1992. It is a non-ministerial government department, independent from the Department for Education & Skills.

How primary schools are inspected
Primary schools are inspected by Ofsted between every three and five years. The team of inspectors spends no longer than two days in the school gathering evidence, including observing lessons and speaking to teachers and pupils, to report on how well the school is performing. A school normally receives notice of inspection the day before.

Extracts from the Ofsted Report for Hincliffe Mill J & I School of the 17th January 2019.
© Crown Copyright
Overall effectiveness of the school - continues to be Good.


The leadership team has maintained the good quality of education in the school since the last inspection. There has been a change in leadership since then and in your role as the new headteacher you have gained the complete trust and confidence of staff and parents and carers. One parent said, 'The school is clean, safe and well managed and it is an absolute delight to send my child. I could not want for a better start for him in his academic life.
'Leaders have a clear vision and shared ethos that has had a positive effect on further improving pupils' behaviour and attitudes to learning. The pupils are a delight; well mannered, confident and excited about learning.
Middle leaders are committed to improving teaching in all subjects and they have clear plans to raise standards.

The complete Ofsted report can be viewed by clicking here
Click here for Parent View
To read the Ofsted report you require Acrobat Reader®. Click here to download if it is not installed on your computer.